Hope and Help for Mt. Airy Business Owners After a Disaster
2/18/2021 (Permalink)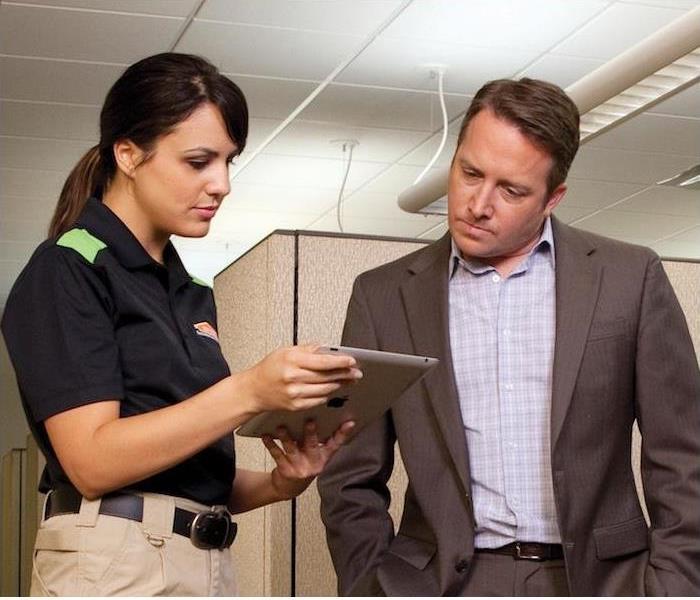 SERVPRO of Manayunk and Chestnut Hill knows the commercial restoration process inside and out. Here are some of our best tips.
Our team is here to be a resource for business owners in Mt. Airy and the surrounding communities. We're a part of the local business community, too, so we want to see our friends and neighbors succeed in their businesses.
One of the ways we do that is by supporting business owners through the restoration process.
Because we work with business owners dealing with a disaster regularly, we know all of the common pitfalls business owners deal with when a fire, flood or severe storm causes damage. Our team also knows it's possible to move forward and reopen with success.
We've put together our best tips for bouncing back from a disaster just for you.
Building Back After a Fire or Flood
These tips can help you thrive after a natural disaster:
Don't forget to follow the steps you laid out in your disaster plan. This step is key, and it's something you need to do before you need a disaster plan. Spend the time now planning out the steps you would take to deal with damage to your business. Think about how you can keep serving your customers if your business is damaged. For example, you may want to consider moving your business to a backup location, if that's an option for you.
Prioritize your photos and documentation. Don't wait until after your cleanup to take pictures and inventory damaged items. You'll want to take these pictures before the cleanup process.
Keep your community in the loop. Stay in regular contact with your suppliers, your employees, your customers and your wider community. Social media and email marketing lists can make this step easier.
Help your employees however you can. Your employees will also be impacted if your business has to close or cut hours for restoration work. There are resources available to small business owners and their employees through organizations like the Small Business Administration (SBA).
If a fire, flood or any other cause damages your business, you can always count on us for restoration assistance. We have crews who are available 24⁄7 in the event of an emergency. Contact us at any time to learn more about our restoration services and how we can help you.