Aspects to Look at During Water Damage Restoration in Chestnut Hill
7/23/2018 (Permalink)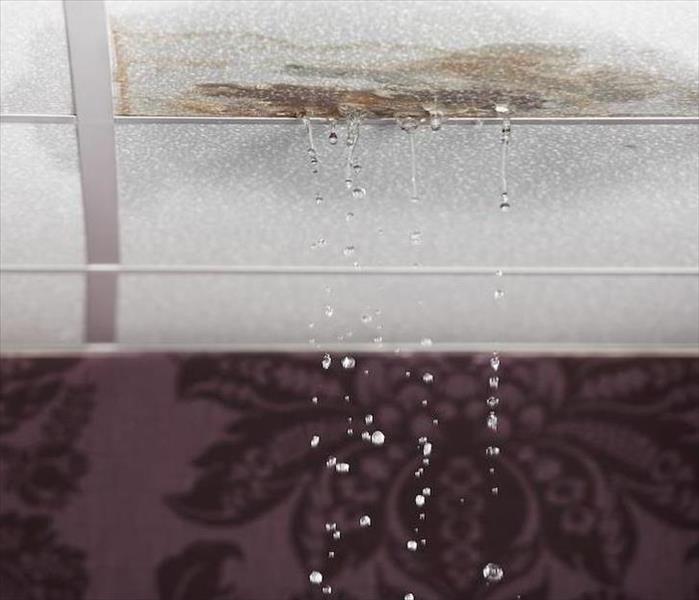 Water damage can quickly affect your home. Contact SERVPRO for a fast response and efficient drying out services.
Team SERVPRO Effectively Tackles Water Damage Regardless of the Source of the Water
Water damage restoration is not all about extracting water from a structure and ventilating the area so that drying can take place. Professionals in this area understand the drying theory and how to apply its principles to achieve the drying goal. So, do not make a mistake of thinking that placing drying equipment and spraying products are all that professionals do during the restoration process. We are going to look at the various aspects that professionals consider when attending to such incidents in Chestnut Hill.

The amount of water in your property after a water damage event in Chestnut Hill is also crucial. Our SERVPRO technicians start by determining its source - it can be black water, gray water, or clean water. Clean water does not contain waste products, and it is usually water from a treated source. It can come from faulty appliances, overflowing sinks, leaking roofs and burst pipes. Fewer health risks are associated with this category of water; though, it ceases to be clean once it flows across the soil. In most cases, carpets and pads exposed to clean water are salvageable.

Gray water is also known as category 2 water, and it carries waste products - minus human waste. If your washing machine malfunctions and overflows, the water it dumps on the floor is under this category. It may present health risks if a person drinks, touches, or experiences any form of contact. Our SERVPRO team thoroughly cleans carpets exposed to gray water and replaces saturated pads.

Category 3 water is known as black water - though it does not means the water must be black. It is majorly unsanitary water with much debris which exposes humans to health risks. Burst sewage back-ups and floodwater are examples of its sources. It is advisable to replace porous materials, pads, and carpets that are contaminated with black water.

At SERVPRO of Manayunk, we respond immediately to storm, mold, fire, and water damage disaster. Call us at (215) 482-0800 and let us make your property "Like it never even happened."

Click here for things to do in Chestnut Hill.