What to Do When You Have a Small Kitchen Fire in Your Chestnut Hill Residence
4/13/2018 (Permalink)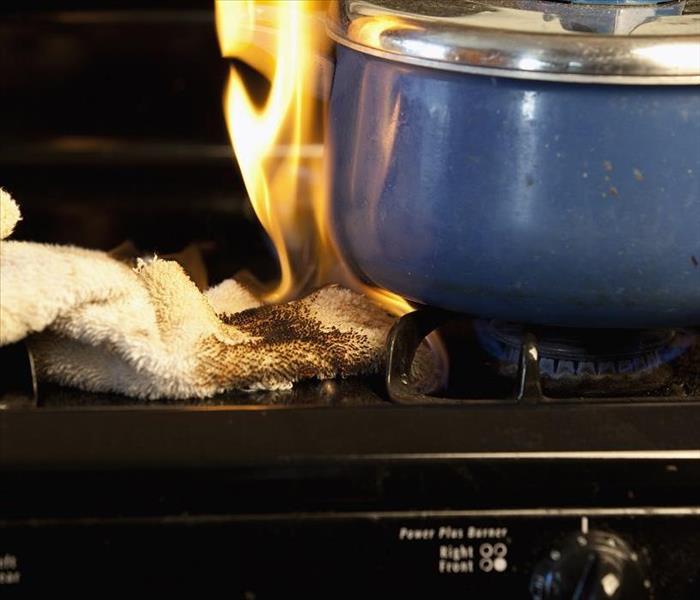 Small kitchen fires can leave behind greasy soot stains, bad odors and minor damage requiring professional restoration services.
Call SERVPRO as Soon as the Fire is Out to Minimize the Damage
Sometimes small fires happen in your kitchen, and they can cause minor damage. Fire does not always mean a charred structure or needing to move out of your home while renovation happens. In many cases, fires can be extinguished relatively quickly and not do massive amounts of structural damage. However, even when they are small, fires can still leave behind greasy soot stains, bad odors, and minor damage to your countertops and stove. In these cases, you will most likely need the assistance of professional help to deal with the soot that has fused itself onto the surfaces of your kitchen as well as to deal with odors.
Our skilled technicians can get to the site of the fire damage in your Chestnut Hill residence swiftly after your call. We understand how vital it is to clean up the damage as quickly as possible when it comes to fire since it is usually time sensitive. If the damage is left unchecked, discoloration may begin to occur where soot has adhered. When it comes to fires, it is best to call a restoration service company as quickly as possible.
SERVPRO technicians can clean soot from your countertops and other surfaces by using cleaning methods that break the bond between the soot and the surface material. Usually, lubrication or chemical cleaner can do the job when it comes to dislodging the soot. Cleaning up the soot and other physical signs of the fire first is essential when dealing with odors.
After tackling the sources of the odors, our technicians can investigate if any remain. If bad smells are still present, we can employ the use of thermal foggers and air scrubbers to help remove airborne particles and neutralize the scent. SERVPRO knows that removing all of the scents associated with the fire is vital in the restoration process and returning your home to its preloss state.
When fire damage strikes your home, do not wait. Day or night, call SERVPRO of Manayunk at (215) 482-0800. We can send our IICRC certified technicians to get your home as soon as possible and start the restoration process.
Click here for more information on Chestnut Hill.