Reliable Fire Damage Restoration Options for Germantown Residents
12/19/2017 (Permalink)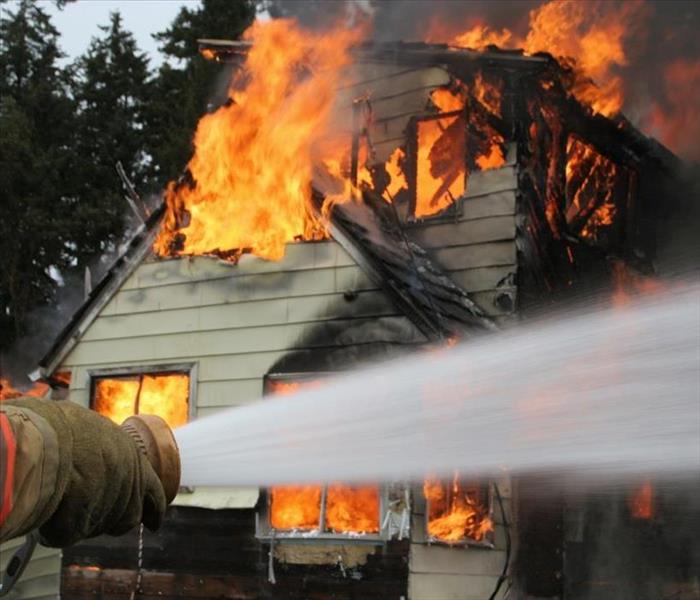 After a fire, SERVPRO technicians remediate the damage from fire, smoke and the water used to put out the fire.
SERVPRO Helps to Eliminate Secondary Damage after a Fire
As a resident of Germantown, you need to be ready for all unexpected incidents. For instance, a fire damage tragedy can cause massive destruction to your property. Besides the destruction caused by the fire, things such as smoke, and the fire extinguishing agents can cause more destruction. As a result, you are advised to work with qualified service providers to clear the mess.
Fire damage tragedies in Germantown leave behind both loosely and tightly attached smoke particles on the surface of your property. However, experienced service providers have the right tools and skills to address such incidents. Irrespective of the type of damage caused by these particles, our skilled and experienced IICRC-certified technicians can help out. It all starts by looking at the smoke residues and the surface they are resting on, deciding on the appropriate method to remove them, and then finish by disposing of the mess.
Usually, mitigation services aim at securing your structure and also to prevent further damage. During this time, things such as looking for a temporary source of energy or electricity for the structure and winterizing the plumbing are necessary. We also dry wet structures or documents to avoid secondary water damage. At this point, we use air movers and dehumidifiers to hasten the rate of drying.
Our SERVPRO technicians also deodorize the property to remove the odors emitted by burning particles. We start by eliminating the source of the odor and the debris. For efficiency, we usually focus on the source of the odor before deciding on a deodorizing technique. The kind of odor determines the deodorization process and equipment we use. Dependent on the situation, the technicians can decide to use dry fogging or wet fogging as a deodorization technique. After that, we clean the surfaces using processes such as lubrication, mechanical action, suspension and dispersion, and chemical action.
SERVPRO of Manayunk is a reliable dealer specializing in mold, fire, storm and water damage restoration. Call us today at (215) 482-0800 and learn more about our restoration services.
To learn more about the history of Germantown, visit http://www.germantownhistory.org/.