Water Removal Cleanup After A Leaking Sink In Your Philadelphia Bakery
11/3/2017 (Permalink)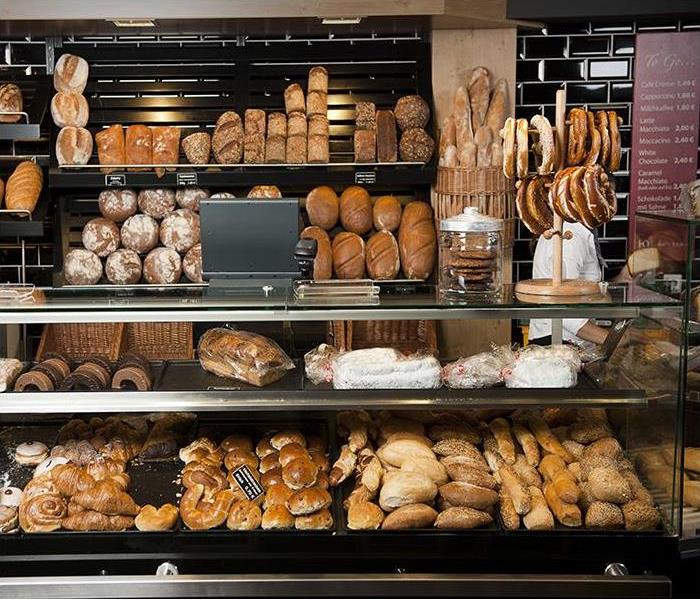 The sink in your bakery can create massive water damage and create the need for professional water removal.
Water Removal Cleanup
The sink in your Philadelphia bakery gets used several times a day, every day. It is a component of your business that is necessary, so when it starts leaking it can create a massive kink in your operation, plus create a big mess to clean up. You do not have a moment to waste in regards to your business operation or the fact that more damage occurs the longer you take to repair the issue.

A leaky sink not only can put a halt to your normal operations in Philadelphia, but it can create massive water damage and create the need for professional water removal. Our SERVPRO staff is always standing by when you give us a call to help in a situation like this, so your business can be back to normal as soon as possible.

Removing the standing water is our first concern after stopping the leak. The sooner we can get the water off your flooring, the less damage is done. Asphalt tile maintains a secure bond to concrete underneath following water damage. Sometimes, chalky or white areas show up but usually respond well to cleaning. The whitening is caused many times by the separation of finish or sealer wax from the floor itself.

Some vinyl tile, asphalt tile, and glues could contain asbestos. If we are unsure, we have the glues and tile tested to figure out if they have asbestos in them. We use a certified asbestos abatement contractor to get rid of the glue or tile that contains asbestos if needed.

Vinyl tile on top of concrete is not as durable as asphalt tile. Usually, it comes loose if a great deal of water was involved in the leak. The movement of water coming up through concrete can force vinyl tiles to separate from the subfloor. Since vinyl tiles come up from concrete with no trouble, it is easier for SERVPRO techs to replace the asphalt tiles. Vinyl tile is often more economical to replace than dry out.

When the tile is installed over wood underlays, the floor is usually damaged because of warping or deterioration of the subfloor. An increase in squeaking could signify hidden damage of the subfloor. We use a nonpenetrating meter to determine if moisture is trapped under the floor. When water gets to the subfloor around edges or through seams, the tiles usually are removed to dry the subfloor. We might also be able to dry the floor from underneath to save the tile. When drying resilient floors, we always ensure the subfloor is dry.

SERVPRO of Manayunk are experts at taking care of water damage and getting your business dry again. Just reach out to us at (215) 482-0800 if you have a water removal emergency and have a business in the areas of Roxborough, Chestnut Hill, or Manayunk.
For more about Philadelphia click here.