Deodorization For Your Philadelphia Home After Water Damage From A Leaking Fish Tank
10/12/2017 (Permalink)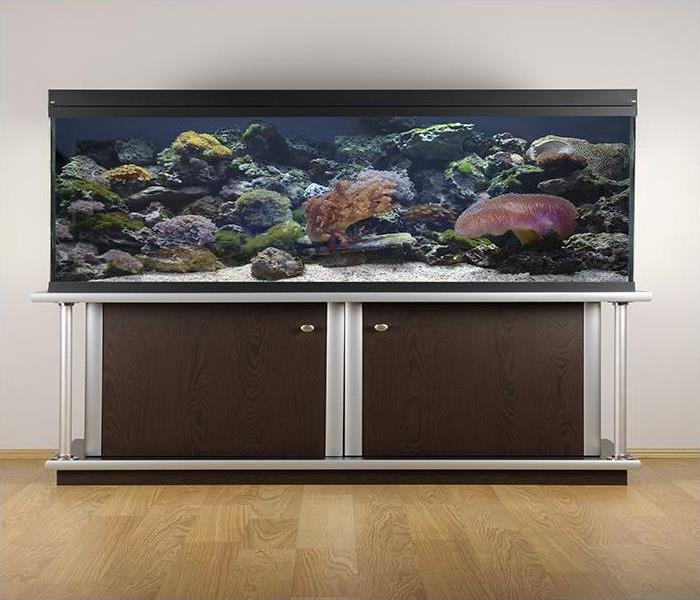 When you come home to find that your fish tank has sprung a leak in your living room, you need to act quickly for several reasons.
Deodorization For Your Home After Water Damage
When you come home to find that your fish tank has sprung a leak in your living room, you need to act quickly for several reasons. Firstly, if possible, you need to save the fish if they have not already perished, but you need to tackle the water damage it has created in your Philadelphia home as quickly as possible.

With a job this big, you need the help of the professionals from SERVPRO to clean up the water damage in your home in Philadelphia. Depending upon how fast the leak was, you could be looking at several gallons of water on your living room floor. We have the industrial tools to remove the water and dry your home out fast to avoid further damage such as mold growth.

Your home must be deodorized as well. The first step in doing so is removing the odor. Once the moisture is gone, we can begin. Sometimes, successful deodorization takes several methods, since one deodorant might not work on every odor. SERVPRO techs have specific production guidelines for three processes – dry fogging, wet fogging, and activated oxygen. We use several pieces of safety equipment when dispersing a gaseous or fog deodorant, including respirators, chemical resistant gloves, eye protection and protective clothing.

Small amounts of deodorant can be injected into spots on carpeting or upholstery with injection methods using a pump and injection needle or syringe and needle. It is quite helpful when it is not practical to lift the carpet to get to the padding.

Powered or hand pump sprayers are used with direct spraying. With water damage, direct spraying is used to apply disinfectants. Since it sprays wets the surfaces being treated, we use this method where discoloration is not likely or does not matter.

With wet fogging, solvent-based and water-based deodorizers are dispersed with ultra-low volume foggers. They generate tiny deodorant particles, which can penetrate most areas where odor hides.

We may also use high-velocity exhaust fans to ventilate your structure, before and after deodorization. These fans ventilate your home and shorten the time needed before you can enter back into your home after the deodorization process.

Air scrubbers remove airborne particles, plus chemicals and odors from the air. They draw dirty air through filters which capture odors and particles. Then, clean air is put back out into the environment.

No matter the processes we need to use, you can be sure that SERVPRO of Manayunk can deodorize your home after a leaky fish tank has flooded your living room. Residents in the areas of Germantown, Roxborough, or Chestnut Hill can get a hold of us at any time by dialing (215) 482-0800.
Visit http://www.phila.gov/pages/default.aspx for more about the city of Philadelphia, Pennsylvania.