Water Damage in Your Manayunk Home is Serious.
9/6/2019 (Permalink)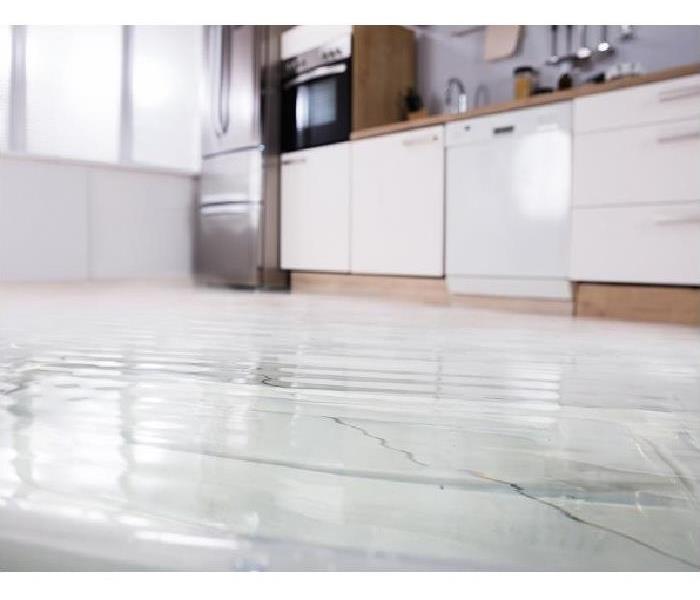 When water damage happens, SERVPRO to the rescue! We can handle any type of water loss event in your home.
Hidden Water Damage in a Manayunk Home
The first indication that there was a problem in one residential home was a musty odor originating around the dishwasher in the kitchen. Then there was water all over the kitchen floor. The liquid had begun to spread into the family room before the family noticed the leak and turned off the main water valve.
Fast service can mitigate the damage
The homeowner can call SERVPRO about water removal in his Manayunk home, looking for suggestions and help. We can respond to this homeowner's call immediately. We encouraged the owner to mop up as much water as possible. Soaking up the water can reduce the potential water damage in the kitchen as well as the family room. He also turned the air conditioning on to help dehumidify the home.
The water on the kitchen tiled floor did not sustain damage. However, water on a hardwood floor can cause the wood to swell and expand, causing splits and cracks in the wood. In situations such as this, SERVPRO can vacuum up the excess water, place dehumidifiers in the home, and add air movers to help dry the home.
Hidden water and moisture can cause secondary damages
The flooring under the dishwasher may be more of a problem. The musty odor suggested that the dishwasher had been leaking for some time. The water may have saturated the floor and structure under the dishwasher. SERVPRO can inspect the area after removing the dishwasher. We may be able to dry the floor sufficiently, or the entire area under the dishwasher may need replacing. Further investigation may indicate that the floor, the structure, and even the cupboards may need to be removed and replaced to deal with the moisture damage adequately.
From cleanup and restoration to rebuild
Our technicians can help with all of these issues and restore the area to the original condition whenever possible. A plumber can correct the leaking water situation. Our building services and restoration team can assist with the initial water damage and rebuild the flooring ruined by the long term water leak.
Call SERVPRO of Manayunk and Chestnut Hill at (215) 482-0800 for 24/7 service. We cover Roxborough, Germantown, Mt Airy, and surrounding areas. We're Faster To Any Size Disaster.
More about Manayunk.