Are Flooding and Mold On The Menu of Your Manayunk Restaurant?
5/13/2019 (Permalink)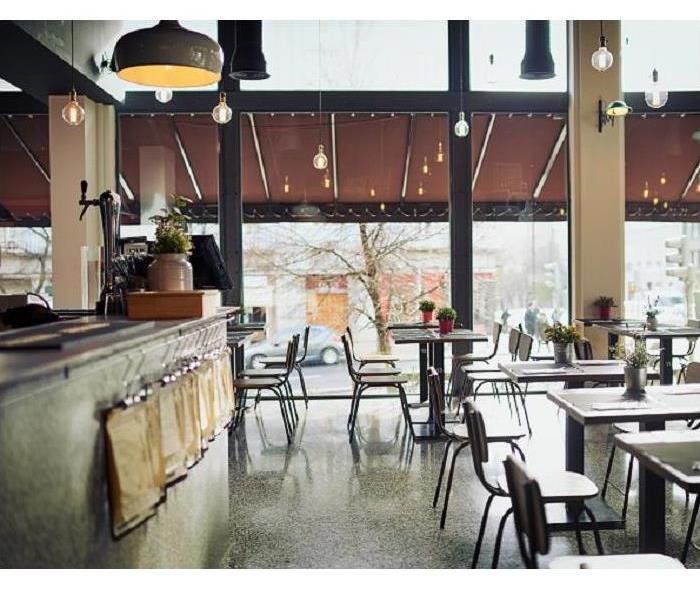 Don't serve flood damage at your Manayunk restaurant. You can trust the SERVPRO Brand to restore your business "Like it never even happened."
The Risks of Flooding in a Manayunk Restaurant
Running a restaurant in Manayunk can come with a list of challenges to maintain your competitiveness with the other eateries in the region. When you factor in situations like disasters, these incidents can derail a business, especially in instances of flooding that do not get addressed quickly. Business owners can benefit from immediately reaching out to the professionals of our restoration team to get mitigation and clean up started quickly.
Restaurants thrive on offering their customers a positive experience from the moment they walk into their walk back out, so flood damage in Manayunk can substantially hinder this goal. Even in situations where flooding can remain contained to specific areas of your restaurant where it does not entirely hinder production, such as a leaking portion of the roof, addressing the water damage in these areas must happen immediately to avoid costly and destructive effects like mold growth. Our SERVPRO professionals can help.
As you are aware in the food and beverage industry, mold and contaminants are reputation killers and can keep you from serving your customers until you can prove through testing that the situation has gotten sufficiently resolved. Preventing these occurrences beforehand with the application of our high-strength antimicrobial agents to exposed materials, contents, and structural elements can make these wet areas uninhabitable to mold spores in the environment.
Content removal such as the furniture in your dining area and the sophisticated equipment in your kitchen helps to prevent these items from becoming too damaged to preserve. Once the restaurant is dried and cleaned appropriately, we can return these removed items to their original positions. We also utilize specialized equipment and practices to get mitigation started from the time that our response team arrives. With fast water removal and drying solutions for your business, we can get you back up and running quickly after a flooding emergency.
Your restaurant has a reputation to worry about, and too much bad publicity or experiences for your guests can ruin your business model. Let our SERVPRO of Manayunk and Chestnut Hill response team help you through flooding emergencies to handle the situation quickly and thoroughly to get you back to business as usual. Give us a call today at (215) 482-0800.
Read more about Manayunk here.