Is Commercial Water Damage Being Stored in Your Roxborough Bank Vault?
2/11/2019 (Permalink)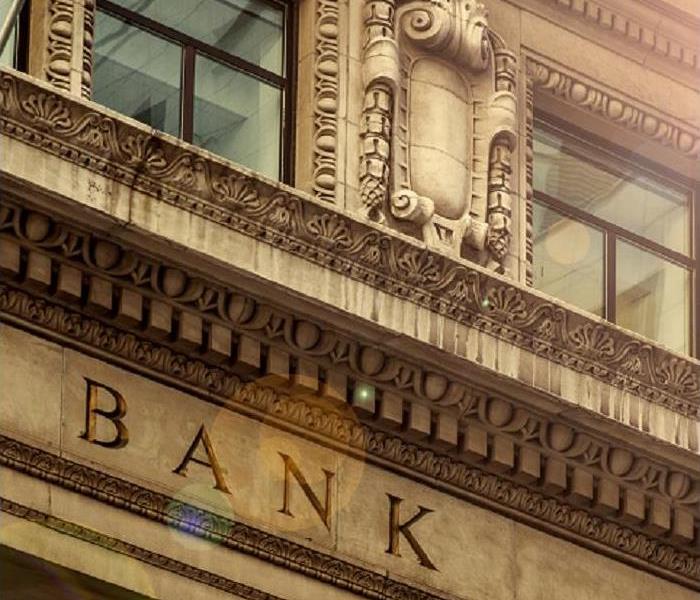 Call your SERVPRO Franchise professional to help keep your bank open while remediating a water loss event.
Commercial Flood Damage Professionals In Roxborough Talk About Pipe Freezes
During the winter time, snowstorms and cold weather in the Roxborough area can cause several different problems with both businesses and homes. If your bank gets caught in a blizzard or cold spell, issues could occur that require you to call in a professional commercial flood damage restoration company such as SERVPRO. Blizzards can create high-speed winds that can puncture your bank's windows or exterior walls allowing the snow to enter your bank building. During the winter months, outside temperatures can drop well below zero which can lower the indoor temperatures in portions of your bank. When the areas around your plumbing system start to get cold, it is possible that your water pipes can freeze. When water freezes, it expands, and it can force your pipes to burst and spill moisture into your structure and cause your bank's property extensive commercial flood damage.
Once a pipe freezes and breaks it can pour hundreds of gallons of water into your bank in a short period. Pipes usually freeze overnight when your bank is closed which can make the issues more severe, making it wise to call in an experienced commercial flood damage company in Roxborough. Our SERVPRO technicians have experience in dealing with a variety of issues on both personal and non-residential properties. We know that when working in your place of business, it is essential to keep your company operating as normal if at all possible. When a pipe breaks in your bathrooms, for instance, we can shut down one bathroom at a time and close off your bank in sections so that your customers can conduct their transactions as usual.
Water damage from a pipe bursting inside your bank's public restrooms can cause your building materials and possibly contents to get ruined. When mitigating any issues inside your bank that occurred, we work towards saving as many items we can with extraction and drying methods to reduce overall costs to your business. If you ever have a pipe freeze and break inside your bank's restroom, call SERVPRO of Manayunk and Chestnut Hill at (215) 482-0800 immediately.
Click here to read about Roxborough.