Flood Damage in Manayunk - Choosing The Right Strategy for the Category
2/10/2019 (Permalink)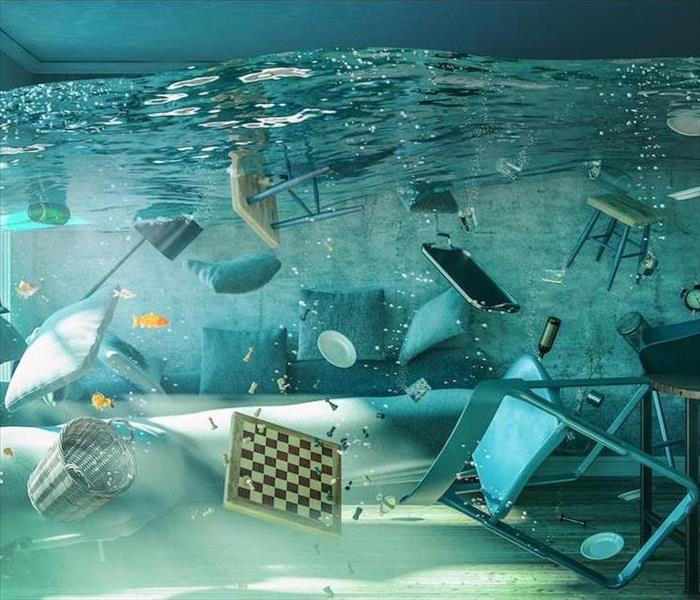 Flooding in your home is a situation that needs to be dealt with immediately. Contact SERVPRO for a quick response and assessment.
Water Hazards Found in Flood Damage in Manayunk
Water can be a truly destructive force in your home. Flood damage occurs not only from the water but possible contaminants in the water and after the fact, the presence of mold is a possibility.
When you call SERVPRO to your home, our technicians will determine the type of water flooding your Manayunk home and test for contaminants. Category One flooding is considered clean water and has few contaminants if any and is the least harmful. Gray water is considered a Category Two situation and is sometimes also referred to as "sullage" as it may contain light amounts of sewage and runoff. This type of water should be considered toxic to both humans and pets. If gray water has been allowed to stand for more than 48 hours, it should be handled as a black water situation. Category Three flood water is referred to as black water and is considered harmful to humans and pets. It may contain sewage, harmful chemicals, and other toxic substances.
Once the flood water category is determined, SERVPRO technicians work quickly to remove the water safely from your home. Truck mounted pumps can remove thousands of gallons of water quickly so the home can be dried using powerful air movers. Then the team goes to work disinfecting and neutralizing both contaminants and odors left after a flood. Special attention is paid to ensure the environment is not favorable for mold growth. We use digital moisture detectors to ensure when your home looks dry, it is dry. Our goal is to clean and restore rather than replace items within the home.
Flood waters can bring so much more than just water into your home. It is vital the process of water removal begins as quickly as possible. SERVPRO of Manayunk and Chestnut Hill has certified technicians ready to handle your flood damage problem in your home. We are available to help you 24/7, just call (215) 482-0800 and get a consultation with one of our knowledgeable experts now.
Click here for more about Manayunk.