Roxborough Properties Receive Exceptional, Comprehensive Water Restoration Services from SERVPRO
1/3/2019 (Permalink)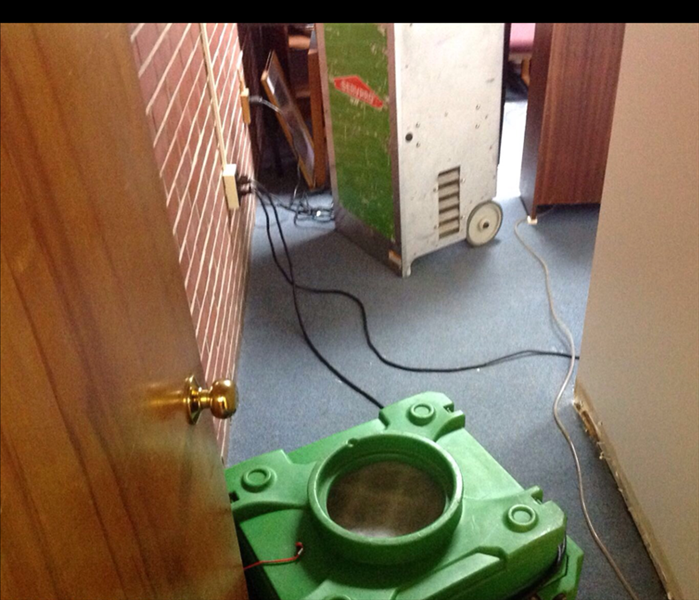 Equipment Like Air Scrubbers and LGR Dehumidifiers Are Why SERVPRO Teams Mitigate Water Damage in Roxborough Homes and Businesses
Removing Odors Through Applied Drying and Deodorization in Water Cleanup for Roxborough Homes
Wherever there is the presence of moisture, there is the risk of unpleasant odors and secondary damages like mold or mildew. Many providers can remove the visible signs of moisture, but few have the required equipment to dry inside a wall or underneath floorboards and cabinets. Choosing the right service at the first time of asking could help save yourself money and stress.

Usually, a water cleanup in Roxborough properties involves more than just pumping out standing water. Odors can often disappear once a structure is dry, but only a thorough approach can ensure your home is dry inside and out. SERVPRO trains technicians at a national facility and provides them with the latest restoration equipment to ensure we get the job done the first time. Our technicians hold IICRC qualifications in a range of drying and odor control restoration.

Sources of odor are complicated to find. An odor can come from anywhere, so the only way to guarantee proper removal is to dry and deodorize the affected area. Wall cavities and fittings are usually the culprits when it comes to hidden moisture pockets. SERVPRO drills small holes into walls and the toe pockets of cabinets to allow airflow. In some cases, we use advanced injectidry equipment to blast warm air directly into wall cavities. This technique prevents long-term exposure to moisture which can damage sheetrock inside your walls.

Tackling odors using deodorization is a secondary method that can be effective once the affected area is thoroughly dried. Although SERVPRO has access to ozone generators it is rare we use this equipment outside of large commercial properties. Our technicians hold certificates in odor control from the IICRC and can apply a range of methods proven effective to tackle moisture. Usually, industrial foggers are efficient and harmless. In areas of significant odor, we may lay down pellets.

For thorough, educated approaches to restoration, contact SERVPRO of Manayunk and Chestnut Hill at (215) 482-0800.
Read about this Philadelphia area here.