The Steps SERVPRO Technicians Take to Restore Commercial Fire Damage
12/2/2018 (Permalink)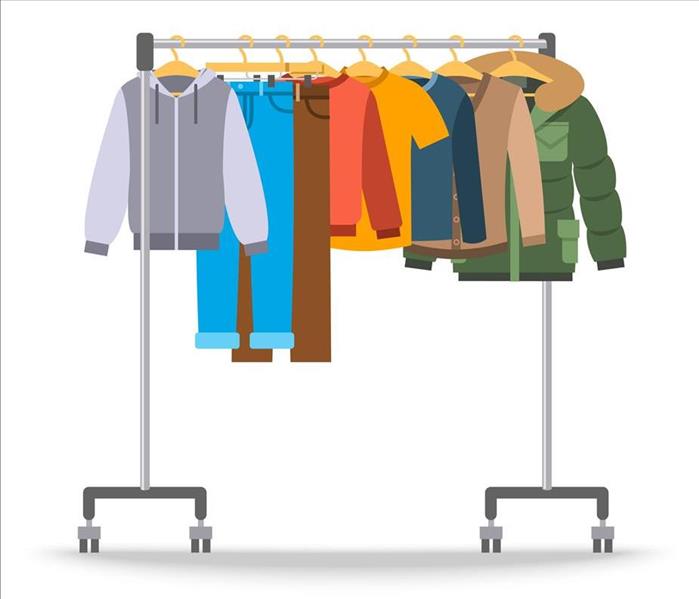 Our team is here to take care of your fire-damaged business with the tender, love, & care it deserves.
Commercial Fire Damage Cleanup in Your Manayunk Business
When you own a clothing store in Manayunk, even the smallest fire can cause a great deal of damage to your building and merchandise. Cleanup from a fire has different elements to it, which means it is essential that the process is done correctly.

Commercial fire damage to your Manayunk business needs to be dealt with right away. Any settled soot is acidic and continually causes more damage as long as it is left. Calling our professionals at SERVPRO as soon as the fire is out is the best thing to do to protect your assets.

When our staff is cleaning up fire damage, there are four elements which affect how residues and soils are suspended in a cleaning product. These include temperature, agitation, chemical action, and time. We use all these elements for effective cleaning.
SERVPRO technicians are trained to know that heat makes molecules move faster. Temperature helps the cleanup process since the faster the particles are going, the higher the speed of the chemical reaction is between cleaning solutions and soils. Heat can also lower the surface tension of water-based solutions, letting the products penetrate surfaces and dissolve soils more efficiently. The molecules remain suspended in the cleaning agent longer, allow for better extraction.
Agitation is used to dislodge soils. It can mean moving the surface being cleaned, moving the solution, or both. Once the bond between the soil and the surface is broken, we can wash the residues away.

Cleaning solutions bridge the gap between water and soil which makes our process of cleaning easier. We use various chemical actions to break the bond between surfaces and smoke residues that are clinging to them.

Dwell time is the time that we need for the soils to dissolve and the chemical action to work. These times vary for different cleaning processes and professional products. The specific time requirements depend on various factors like the kind of soil, the kind of material, the temperature of the cleaning solution and the method of agitation.
Locally Owned Company with National Resources

SERVPRO of Manayunk and Chestnut Hill work quickly and efficiently to clean your business in Roxborough, Andorra, or Dearnley Park after a fire to avoid any further damages. You can trust that you are receiving professional staff who treat you as an individual when you contact us at (215) 482-0800.
For more on Manayunk, click here.