SERVPRO Provides Cutting-Edge Equipment and Training for Cleanup After a House Fire in Manayunk
11/8/2018 (Permalink)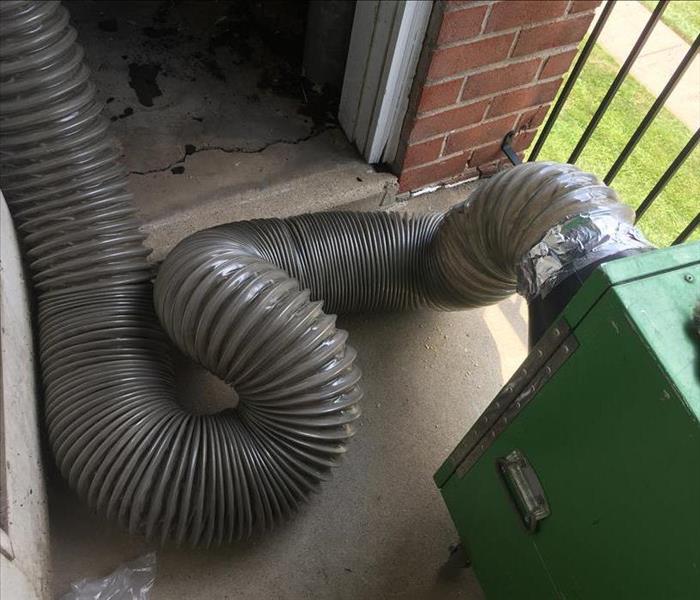 That's Why SERVPRO -- Smoke Odors and Particles Even Get Cleaned from Your Manayunk HVAC System After a Fire
Smoke and Soot Damage Recovery in Your Manayunk Home
Mitigation is an essential element in preserving your home, and its contents after a disaster affect your Manayunk residence. Widespread effects from situations like a fire can cause compounding conditions that require both experienced personnel and advanced equipment to overcome.

Fire damages can hit your Manayunk residence in many ways and overcoming each of them can prove challenging on its own. Our SERVPRO technicians undergo extensive training to achieve their certifications in Fire and Smoke Restoration and also continued education to tackle secondary effects like odor removal and soot mitigation. We offer continual training for all of our technicians to promote an atmosphere of highly-educated and motivated professionals of this industry with the skills and equipment necessary to restore fire-damaged properties entirely.

Mitigation work is only as productive as the team that responds quickly to begin it. That is why our 24-hour emergency service is available to anyone, even on the holidays. We can respond quickly to the emergency and work efficiently to limit the loss that your home sustains through content removal like our pack-out process and through addressing secondary effects that can cause continual issues for your home such as water damage from extinguishing efforts.

However, through our advanced equipment available to our SERVPRO team on site such as our truck-mounted pumps, we can extract excess water fast and begin to address some of the other widespread concerns throughout the house such as soot and smoke damages. Some of the affected materials and contents of your home that sustained smoke damages can get treated on site with the use of our thermal fogger. This chemical compound neutralizes harsh odor molecules on contact and is effective both for open areas and for individual items like fabrics, clothing, and carpeting. Odor control can be a pervasive problem in fire and smoke abatement if not tackled quickly. But there are some odors that not even SERVPRO can eliminate. Imaginged odors. Click for more on this here.

Fire damages might be too much for a homeowner to contend with on their own, but with the fast response of our highly trained technicians, we can ensure that restoration is efficient and thorough. Give our SERVPRO of Manayunk and Chestnut Hill emergency response team a call anytime that you need assistance at (215) 482-0800.
Here is our Community