Biohazardous Flood Damage and Removal In Your Chestnut Hill Home
1/19/2020 (Permalink)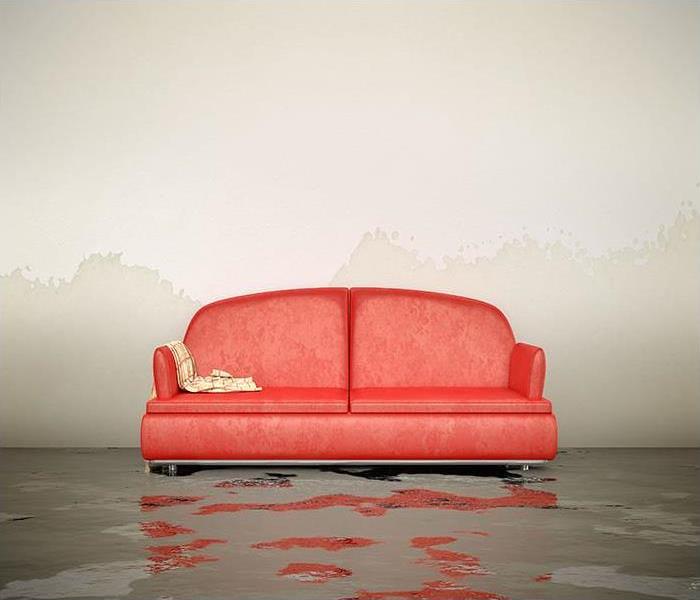 If you suspect a contamination issue, contact SERVPRO of Manayunk and Chestnut Hill at (215) 482-0800.
Biohazardous Flood Damage and Removal Methods for Chestnut Hill Residents
Not all types of water carry the same level of threat. The water in the pipes of your property, as well as rainfall, are clean water supplies. When these sources of water enter the home in large volumes, the situation is a sanitary water emergency. These emergencies generally require restoration rather than replacement. However, exterior water entry, such as in flash flooding, is often more severe. Flash flooding or road overflow can lead to contamination being brought into your home. Rushing water picks up silt, debris as well as harmful human pathogens like raw sewage which, when entering the house, results in a black water emergency.

A black water emergency is a severe form of flood damage in Chestnut Hill that may require you to vacate your home temporarily. Biohazardous waste substances brought into the home can pose a grave threat to your health. It may include viruses, harmful bacteria, or sewer gases, all of which make your property temporarily uninhabitable. Not only should you relocate to a safe property, but there may also be a necessity to perform widescale replacement of materials in the home's structure. These materials may include drywall, sheetrock, insulation, carpeting, and upholstery.

When the water has high levels of contamination, porous materials absorb both water and contaminants. Performing standard drying procedure is no longer suitable since, even when dry, pathogens are likely to remain. SERVPRO emergency water restoration technicians (WRT) may need assistance from qualified biohazardous waste removal teams using specialist equipment like self-priming trash pumps. These specific water pumps are designed to pump the solid waste out of a property as well as moisture.

Since there is a high chance of cross-contamination, SERVPRO technicians need to set up a quarantine in the property as well as decontamination and cleaning zones. Soiled items undergo a careful assessment to decide which are restorable. Some things, like fabrics or dense materials, can be treated to industrial machine washing or immersion cleaning. But unfortunately, many must be removed for disposal at a waste facility. Using controlled demolitions, SERVPRO technicians can remove structural elements, disinfect the offending area, then return new materials in the stead.

Ensuring the safety and habitability of your home is our priority. If you suspect a contamination issue, contact SERVPRO of Manayunk and Chestnut Hill at (215) 482-0800.
For more about Chestnut Hill click here.