The Ultimate Guide to Water Damage Remediation in Your Manayunk Residence
6/16/2019 (Permalink)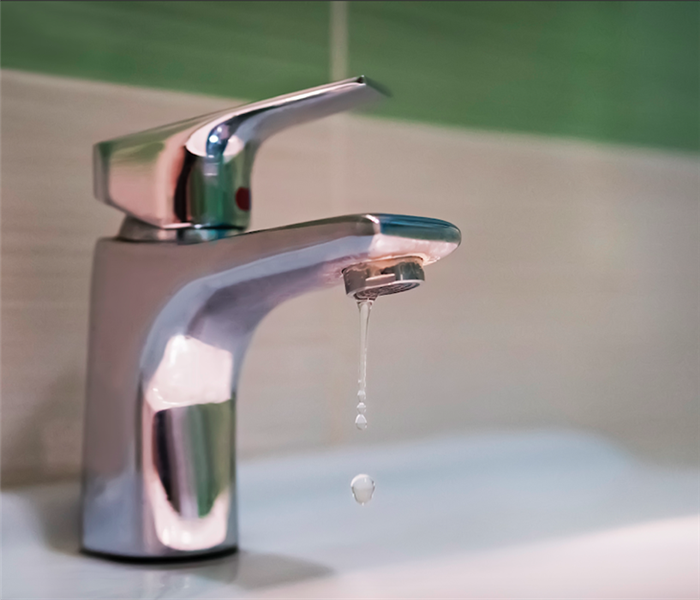 The bathroom is a typical place of water damage to occur. Contact the professionals at SERVPRO today for remediation assistance and tips.
Cabinet Recovery After a Water Leak in Your Manayunk Home
Your kitchen and bathroom in your Manayunk home are the two areas that often become most susceptible to potential water loss incidents and damages. Even with a fast response to the situation from competent and qualified technicians like our team, certain fixtures, furniture, and cabinetry can become affected by the standing water and excessive moisture. Addressing these concerns quickly can help to reduce the need for tear out and reconstruction, but also save our customers time and money on the restoration work their home needs.
Water damage can spread quickly throughout a Manayunk residence, and saturation of specific elements, especially porous woods that often make fixtures like bathroom vanities lighter and easier to maneuver, can absorb this spreading water immediately. From the initial point of exposure, a timetable begins to remove saturation and to dry out construction materials and cabinetry. The faster that our SERVPRO team works on these effects, the less likely that they can become too badly damaged to preserve.
With wooden shelving and cabinetry throughout both a kitchen or bathroom, it does not take long for standing water to penetrate these materials. Within a few days of exposure, without the appropriate drying techniques, this excess moisture can warp and distort the affected areas of your house. We arrive at a property with the moisture content readers and devices that can help to note where pockets of dampness exist and where drying machines and equipment gets most efficiently placed.
In some cases, even with the fast response of our SERVPRO professionals to water loss incidents, the damage is too excessive or widespread to overcome completely. In these cases, we can utilize controlled demolition techniques to carefully remove only the overly exposed materials and fixtures to reduce the costs of reconstruction and renovation.
Water loss incidents can spread quickly throughout a kitchen or bathroom, affecting cabinets and other shelving units as saturation takes root. You can trust in the expertise and equipment of our SERVPRO of Manayunk and Chestnut Hill water restorers to make it "Like it never even happened." Give us a call anytime at (215) 482-0800.
Click here to see more about Manayunk.